INTIMACY ( h u m a n p e o p l e )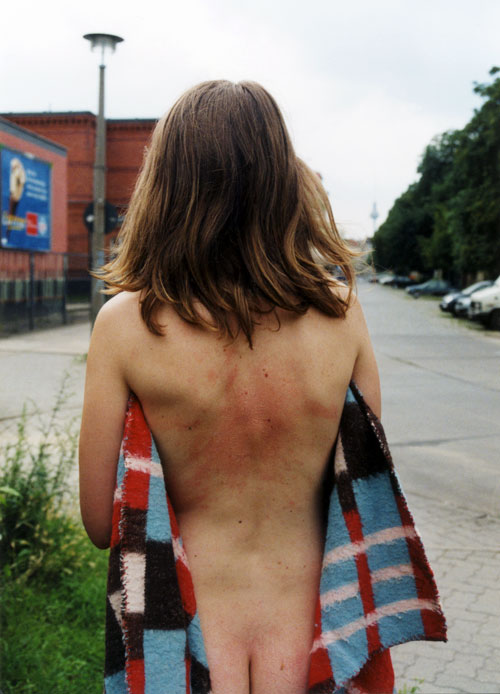 copyright of this image: www.anja-mueller-fotografie.de
INTIMACY ( h u m a n p e o p l e ) is a Completely Naked project questioning the meaning of being a photographer today and how our visions of intimacy have changed.
Perhaps nowhere so obviously as in the visual depiction of intimacy have the boundaries between art and entertainment have eroded. The question is: what defines intimacy in the 21st century.
Today everybody has a camera and access to the internet; images of highly personal, intimate moments have become part of our everyday.
With Completely Naked latest project, 'INTIMACY (human people)', the boundaries between photographer and performer/model and reality/ fiction becomes completely blurred.
So begins our exploration of the moment 'between the impulse and the action'
For the last year, Completely Naked has been inviting selected photographers around the world to submit images in the online galleries that, according to them, portray intimacy.
All these photographers have in common a new approach to photography and how they look around themselves and at their intimacy, becoming somehow part of an un-scripted movement.
What started as a research became a huge online success and the galleries haven't stopped growing; so far more than 100 photographers have submitted nearly 500 images!
We thought that it will be very interesting to materialize these virtual galleries in an on-site exhibition breaking the so convenient but so fastidious unreality of the net. Becoming a physical object, both the meaning of photography and intimacy takes a very different reality.
The exhibition was from the 10th to the 30th November 2005 at Campbell Works, London.
After that, the project has still growing on our Flickr Group.
Online Galleries
Please click here to open (in a new tab) the online galleries + info
Images of the opening at Campbell Works here (new tab)
After the exhibition at Campbell Works, the project has been developed in our Flick Group
1999-2009 © Completely Naked